Drain & Sewer Do What You Otter, Call ClearWater!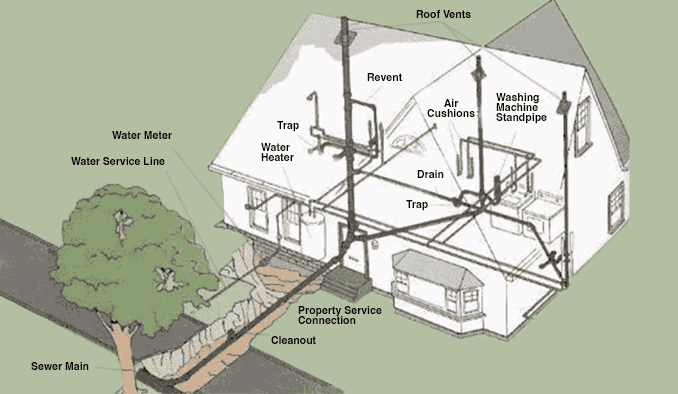 Drain and Sewer Line Services in Fort Worth
Most homeowners don't give much thought to their drain and sewer system. However, this system is essential for draining wastewater away from your home. Your drain and sewer lines help keep your home convenient by eliminating wastewater in a simple, clean manner. It goes without saying that when you need drain and sewer services in Fort Worth, TX, you should only trust this important job to highly trained professionals.
The master plumbers at ClearWater Plumbers are happy to answer any questions and meet any needs you have regarding your drain and sewer lines. Whether you need to schedule a video pipe inspection to diagnose a problem with these lines or drain and sewer cleaning is necessary, we are the company to contact. Do what you otter, call ClearWater!
Diagnosing Problems with Your Drain and Sewer System
If you discover you have a problem with your drain and sewer system, it's imperative that you act quickly. Professional drain and sewer diagnostics and repairs are a must. Our expert master plumbers will use video camera inspection to get to the root of the problem, and then will use our specialized tools, training, and experience to ensure that your Fort Worth, TX drain and sewer are in good working order.
Signs that something may be wrong with your drain and sewer system include a foul odor surrounding your property, backed up toilets in your home, and slow drains. Be sure to contact us if you notice any of these signs or other troubling symptoms from your drain and sewer system.
Pipe Inspections and Repairs from the Professionals
Don't let a clogged drain create an inconvenient and messy problem for you. The last thing you want is a burst pipe due to the buildup of water pressure, or a completely unusable faucet due to a stopped up drain. Regular drain cleaning from the professionals is a great way to avoid bigger problems down the road.
If you've waited too long or a problem has escalated quicker than you expected, our team is here to conduct drain repairs as well. Contact us right away if you're in need of professional drain repair for your home. The sooner you have repairs done, the better off your plumbing system will be. If you delay too long, there's a greater risk of serious damage to your drain line and disruption in its functionality.
Comprehensive Drain Maintenance Solutions
Over time, waste can build up within your sewer line. Allowing this issue to occur will eventually lead to the narrowing of your sewer, which can cause a number of other problems. Scheduling sewer line cleaning with us is a key way to keep wastewater flowing away from your home reliably. Another way to ensure you avoid drain and sewer problems is with maintenance.
Part of drain and sewer maintenance is ensuring that you don't put things down your drains that can cause clogs, such as fats, oils and grease (FOG) down your kitchen sink or large items that don't belong in your toilet. A second aspect of maintenance is scheduling a check–up with a ClearWater Plumbers expert. This will ensure your drains are kept in good worker order, efficient, and reliable.